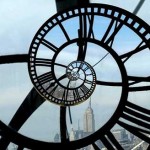 Waking up in the morning to find you have a "to do" list 4 pages long is never a fun experience. Luckily, in the world we live in today there are tools available to assist even the extremely overwhelmed business owner. Eliminating distractions, removing time consuming tasks, and filtering information can save you loads of time and money. Your time is valuable and therefore should be spent on either income generating tasks or something of personal importance.
1. Remember Everything – Evernote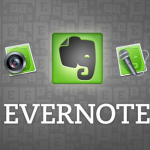 Use Evernote to save your ideas, things you see, and things you like. Then find them all on any computer or device you use. For free. Evernote can transcribe text from almost any visual format. You can then browse through it later in searchable form. This is great for finding business cards, receipts, or even notes to yourself for later use. The best part, is that it is accessible through PC's, Mac's, and most smart phones. Upgraded services cost only $5!
2. Customize Your Calls – GrandCentral (Google Voice)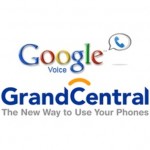 Grand Central is a free service can mask your phone number by giving you a number from any area code, and forwarding calls to your phone. You can customize voice messages for specific callers, and even listen in on voice-mails as they are being recorded in real time, much like a conventional answering machine. Grand Central can record calls for you and transcribe voice-mails into text messages!
3. Group Scheduling – Doodle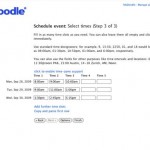 Doodle shortcuts the back and forth scheduling conversation that sometimes takes far longer than it should. You select the times that you are available for your call, meeting, or whatever you are trying to set up, and Doodle creates a poll based off of your available times, making it a onetime conversation, between you and all participants!
4. Publicize your Schedule – TimeDriver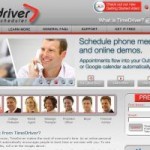 TimeDriver is a revolutionary appointment invitation system that will compel your clients, partners, etc to schedule time with you. It syncs up with Google as well as Outlook Calendars to allow people to schedule various appoints in your allotted openings. You can embed a "schedule now" button in email messages and on web pages; you'll drive more appointments with fewer hassles than ever before!
5. Batch Your Inbox – Xobni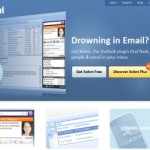 Xobni is an Outlook add-in that saves you time finding email, conversations, contact info and attachments. They have a free version as well as an upgrade for about $30. You can search through your inbox for specific information items in any email like pictures, contacts, social media profiles, and attachments. Xobni is available both on a computer and a phone making on the access to information in an email a snap!
6. Jot Some Notes – Jott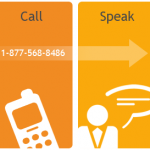 Jott With is a nifty tool for note taking on the go. You just call a simple phone number, speak your notes, messages, or updates and hang up. Then, Jott takes the spoken messages (15-30 seconds), turns them into text, and sends them to the right destination via email, text message, or web update. I use more than anything when I am driving or walking long distances and things begin to pop into my head, it's like having a personal assistant!
7. Transcribe Your Thoughts – CopyTalk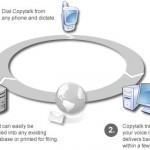 A more accurate, more expensive version of Jott, CopyTalk allows unlimited dictations per user for a low, monthly flat-fee. With a 97% retention rate, they don't need to require any long-term contracts; you can cancel at any time. They even offer a one week trial service. I found this also indirectly teaches you to leave more precise and direct voicemails, once you see them in text format.
8. Stay out of the Cookie Jar – Freedom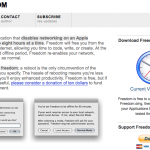 Freedom is an application that disables networking on an Apple computer for up to eight hours at a time. There similar tools to this for PC's as well but have not used one. I am guilty of impulsively checking emails, or looking at Twitter and Facebook, before I know it, I just wasted 30 minutes or more. Freedom will free you from the distractions of the internet, allowing you to remove temptation altogether. The only way to cheat is to restart your computer.
9. Outsource Time Wasters – Elance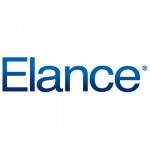 Elance is an amazing way to contract out portions of your business that does not necessarily require that you do personally. You can find high quality experts, manage the work online, and pay only for results. Elance services are available from technical, to legal, to sales and marketing jobs.
Time does not have to be the limiting factor in your life or business. You now have some extra tools to shortcut the less important, yet time consuming tasks. I know there are plenty of other time saving tools and tips available, and if you have any please leave them in the comments below.
If you find this valuable, please share with any friends, followers, or business owners you think will benefit.