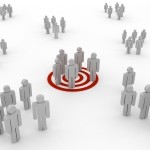 By the 5th year of business, 90% of start ups fail. A primary reason for this is often times a lack of focus, or rather a niche. Being successful means providing the best value possible to a focused part of your industry. Operating in a niche allows your business to service people looking for a specific product or service that may not be offered. It is nearly impossible to find any one business that can successfully service the entirety of the market. Whether that is due to price, options, or other variables, the gap allows you or your business to step in where others fail.
So how exactly do you begin to find your niche. Often times the best way to find your niche is to be a part of it. Here are a dew things that you can do to being to find your niche.
List 10 – 20 interests that you have
Talk to people and listen to their problems
List things that are you passionate about
List problems are not being solved
Find out what people are complaining about
What is your expertise?
What products or services exist that you are satisfied with?

From here you are able to narrow down your niche but then what? Now that you have found a focused audience you have to get the word out! Market! Market! Market! Figure out where your audience goes, and beat them there!