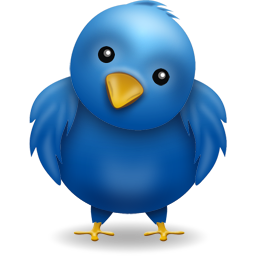 When I first heard about Twitter, I thought it was the most useless thing ever created on the internet. It took awhile but I have finally realized the value of it, for business, sales and networking. If you are looking to set yourself apart on the internet, then here are
5 reasons why you may be in serious need of "Tweetment".
1. Fast and Easy
You can find anyone who is talking about a common thing. All day long people update what they found or what they know. This is represented in a 140 character or less update often with a link to a new source of information. It's short, sweet and effective way to trim the fat and get to point. You can search for keywords, and get real time updating results for tweets using your keyword. A fast and easy way to send a receive data and information is always a good thing.
2. Driving Traffic
You can use it to drive social networking traffic to your business or yourself. Twitter is a great way to spread your own ideas or content and update your followers. Once I started posting content on the internet in my areas involving my niche, others that were like minded were hunting me down on twitter and using it as a spring board to make new connections which branch out and bridge from there.
3. Customization
Twitter allows for the customization of your profile. Your profile has all of your "tweets" as well as some basic information about you or your business. In addition to this, you can post a link to a website and customize the background. It is essentially a free home page for a website.
4. Staying Up-to-date
In today's marketplaces, it's often a battle zone of "innovate or die". Following other people in your industry or area of interest allows you to take advantage of important information that you may not have found on your own. The sharing of information is a powerful tool, and Twitter is razor sharp.
5. The Gatekeeper
The new wave of driving online business offline is called social media marketing, and Twitter is the perfect spring board for it. I like to think of Twitter as the gatekeeper. It is the connector between social networks, and my online identity, brand or business. You do not need to follow someone who follows you, and they don't have to follow you either. Unlike the rest of the social media networking tools, it's less personal and more to the point. If you break down the way people funnel traffic to their own businesses online it goes as follows.
Twitter is the gatekeeper to your online identity, which from there can be used to funnel your network into the real world. I have met people that first found me on twitter. Then message me stating their interest to connect further. And now there are some whom want to not only do business but want to meet in person! And these are people doing all sorts of amazing things from every end of the world.