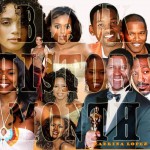 Starting in 1926, Black History month was started for the remembrance of important people and events in African-America History. I decided to contribute to the African-American remembrance by showcasing successful and famous black entrepreneurs of the past and present by illustrating the milestones that African-American's have overcome throughout history to reach new heights in the entrepreneurial world today. Anything is possible if you have the will to make it so, just ask the following people (that are alive).
1. Benjamin Banneker 1731 – 1806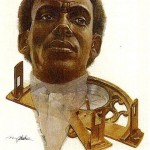 LIFE
Born to a slaved father whom eventually purchased his own freedom, Benjamin grew up 10 miles from Baltimore. Despite having to work hard to support his family, Banneker received eight years of schooling from a Quaker teacher at an integrated private academy. Banneker is known for being a famous mathematician and inventor.

Achievements
In 1753 he completed the hand-carving of America's first clock that took two years to make. The clock kept time and struck the hour for over twenty years. The astounding part of this achievement is the fact that he had seen only one watch in his lifetime, and memorized its workings so that he could create his own model. He is also known for his research in astronomy in which he predicted the solar eclipse of 1789. He launched the Pennsylvania, Delaware, Maryland, and Virginia Almanac and Ephemeris, an almanac containing data concerning tides, eclipses, formulas, history, literature, astrology, and medicines. in 1791 President George Washington appointed Banneker as assistant to Major Andrew Ellicott as a part of the six-man team who surveyed the Territory of Columbia and planned Washington, D. C.
2. Andrew Jackson Beard 1849 – 1921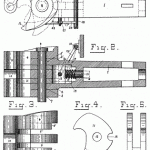 LIFE
Andrew spent the first 15 years of his life as a slave in Alabama until he was emancipated and became a farmer outside of Birmingham.
Achievements
As a farmer he designed and patented 2 plows, which he sold for almost $10,000. He used that money to invest in real estate. In 1892, he patented a rotary engine. In 1897, he patented an improvement to railroad car couplers, which linked railroad cars together. Beard lost a leg in a car coupling accident and as an ex-railroad worker, had the right idea that probably saved countless lives and limbs. He received $50,000 for the patent rights to his Jenny coupler.
3. George Washington Carver 1864 – 1943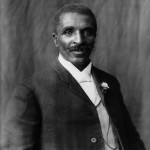 LIFE
Perhaps one of history's most famous African American innovators. Born at the end of the civil war, George and his mother were kidnapped by Confederate night-raiders. He was discovered by a man name Moses Carver. His mother disappeared forever and his father is unknown. Growing up on Moses farm he earned the nickname 'The Plant Doctor' and collected rocks and plants of all sorts.
Achievements
Carver is known for being an agricultural chemist. He discovered three hundred uses for peanuts and hundreds more uses for soybeans, pecans and sweet potatoes. These uses included recipes and improvements to/for: adhesives, axle grease, bleach, buttermilk, ink, linoleum, mayonnaise, meat tenderizer, metal polish, shaving cream, shoe polish, synthetic rubber, talcum powder and wood stain. At one point in his life he declined an invitation to work for a salary of more than $100,000 a year (almost a million today) to continue his research on behalf of his countrymen. On July 14, 1943, U.S. President Franklin Delano Roosevelt honored Carver with a national monument dedicated to his accomplishments.
4. Madam C.J. Walker 1867 – 1919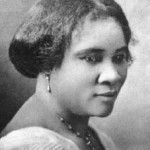 LIFE
Madam C.J. Walker was born Sarah Breedlove in Louisiana. She was the first member of her family to be born free, to parents who had been slaves. At age 14, she married a man named Moses McWilliams and was widowed at age 20. She then moved to St. Louis and worked as a laundress for as little as a dollar and a half a day.
Achievements
"I am a woman who came from the cotton fields of the South. From there I was promoted to the washtub. From there I was promoted to the cook kitchen. And from there I promoted myself into the business of manufacturing hair goods and preparations…I have built my own factory on my own ground"
She founded the Madam C.J. Walker Manufacturing Company to sell hair care products and cosmetics. Madam Walker moved her manufacturing operations from St. Louis to a new industrial complex in Indianapolis. By 1917 she had the largest business in the United States owned by an African-American. She saw her personal wealth not as an end in itself, but as a means to promote economic opportunities for others, especially black people. She took great pride in the profitable employment. Her company afforded many thousands of black women who worked as commissioned agents that could earn from $5 to $15 per day (unskilled white laborers were making about $11 per week).
5. Oprah Winfrey 1954 – Present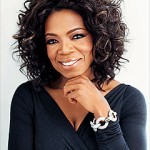 "Be thankful for what you have; you'll end up having more. If you concentrate on what you don't have, you will never, ever have enough"
Oprah Winfrey is the chairman of
• Harpo, Inc.
• Harpo Productions, Inc.
• Harpo Studios, Inc.
• Harpo Films, Inc.
• Harpo Print, LLC
• Harpo Video, Inc
Her show is the "The Oprah Winfrey Show" is the highest rated television show in history and is viewed in over 110 countries. Oprah has been honored with the most prestigious awards in broadcasting, including the George Foster Peabody Individual Achievement Award (1996) and the IRTS Gold Medal Award (1996). Oprah and The Oprah Winfrey Show have received a total of 39 Daytime Emmy Awards. Not only is she an inspiration to African-American's, Oprah one of a handful of women who are self made billionaires, the only black female billionaire, and the richest African American.
6. George Forman 1949 – Present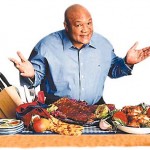 "Put your name on something, it better be the best… you only get one shot"
George Foreman had a stunning boxing career going 40-0 with 37 knockouts before losing to Muhammad Ali. He eventually retired, and like many superstars he returned. He boxed again from age 38-48 retiring in 1997. Foreman today is known more for his grill than for his boxing career (made him more money too). His grill (one of my college necessities) has earned him nearly $200 million. He also has a self-branded big and tall clothing line, and four published books. George is a real inspiration to more than just African-Americans, demonstrating that success can be applied to any aspect of life.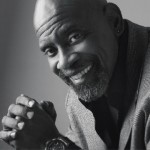 7. Chris Gardner 1954 – Present
"It can be done, but you have to make it happen"
Chris Gardner is a self-made millionaire, entrepreneur, motivational speaker, and philanthropist. However, he is better known as the man behind The Pursuit of Happyness. Chris grew up the only son in a family of twelve children. He dropped out of high school and lied about his age to the U.S. Navy. He had hoped to become a medic and travel the world. In the Navy he was introduced to a cardiac surgeon, who would later hire Gardner as his clinical research assistant at the University of California Medical Centre in San Francisco. He soon became a medical supply salesman, earning $16,000 a year. One day, while loading equipment into his car Gardner's life would forever change. He caught sight of a bright red Ferrari and was immediately in love with it and all that it represented. He asked the man 2 questions. The first was, "What do you do?" The second was, "How do you do that?" The driver of the Ferrari was a stockbroker. When Gardner heard that the man was earning over $80,000 a month, he decided that his future lied in investment. He had no education, no experience, and no connections, but that was not about to stop Gardner from achieving his new dream. Chris Gardner is by far one of my favorite "rags to riches" stories.
I left out many other African-American success stories, so feel free to add your own below. Who is your favorite inspiration to entrepreneurs or African-Americans?