Branding is a simple concept. A brand is an idea, image or in this case a person that represents a product, service, or idea that consumers can connect with. The goal of personal branding is to become a recognizable person in your niche by other major players, as well as consumers. Branding yourself can open many doors with the tools available today in social media. Money follows people, and people are moving to the internet. The beauty of the internet and Social Media is that it allows a single person to bypass channels in conventional media to obtain a larger audience. Social Media is Word of Mouth on steroids.
Crush It! –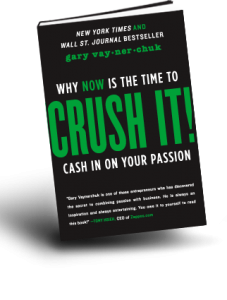 Gary Vay-ner-chuck's book explains exactly how to go about this. Crushing it refers to those that are leveraging their passions with the tools available to create opportunities for themselves or businesses. I just fished this book and found it to be a short, yet content packed read. Gary lives by 3 simple rules.
Love your family
Work superhard
Live your passion
He used these rules as well as Social Media to build a wine business started by his father to a 60 million dollar venture. People's perception is their realty. Branding yourself allows for you to dictate other people's perception and intern create reality. You are in the limelight and have total control over how others perceive you. If you want to learn more about Gary's story and personal branding look into getting a copy of his book –
Crush It!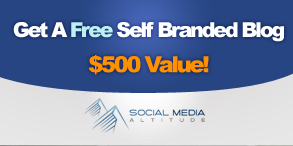 Some people I know that are Crushing It!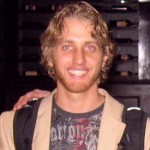 The man that got me started in blogging and Social Media. He is an inspiration to Gen –Y entrepreneurs like me with his killer blog called
Unstrapp'd
. Brad and the team at
Social Media Altitude
have done so much to motivate and coach me in Social Media.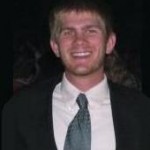 A fellow college student a possible future roommate. Chris has been crushing it big time over in Buffalo New York. He is someone that a year or less from now will be well known in the Social Media and business world! (likely as the Juggling Entrepreneur)

A fellow entrepreneur, who happens to be one my college professors and mentors. Recognizing the shift in business he is has moved into the social media arena as well. His blog
Entrescape
is a great insight into the business world. He is working on something big right now for entrepreneurs and those that are considering it, ask him about it!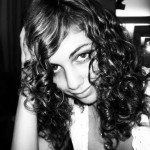 Yes this is my sister. I recently helped her set up her site called The College Appetite. She loves to cook and often invents her own recipes. She designs them so that they are easy enough that college students can make them. I am eager to get her in front a camera. She is going to school to be a teacher but I think she has a future on the food network!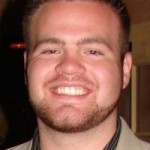 A friend and fellow student at Illinois State. Brain has a passion for marketing unmatched by any other I have seen before. He is extremely dedicated and motivated towards developing his marketing career, which he will begin after he graduates this spring. His work is amazing and he loves every minute of it! I suggest working with him while he is relatively inexpensive!